WHY LIVING ON THE INTRACOASTAL IS TRENDING AMONG BABY BOOMERS?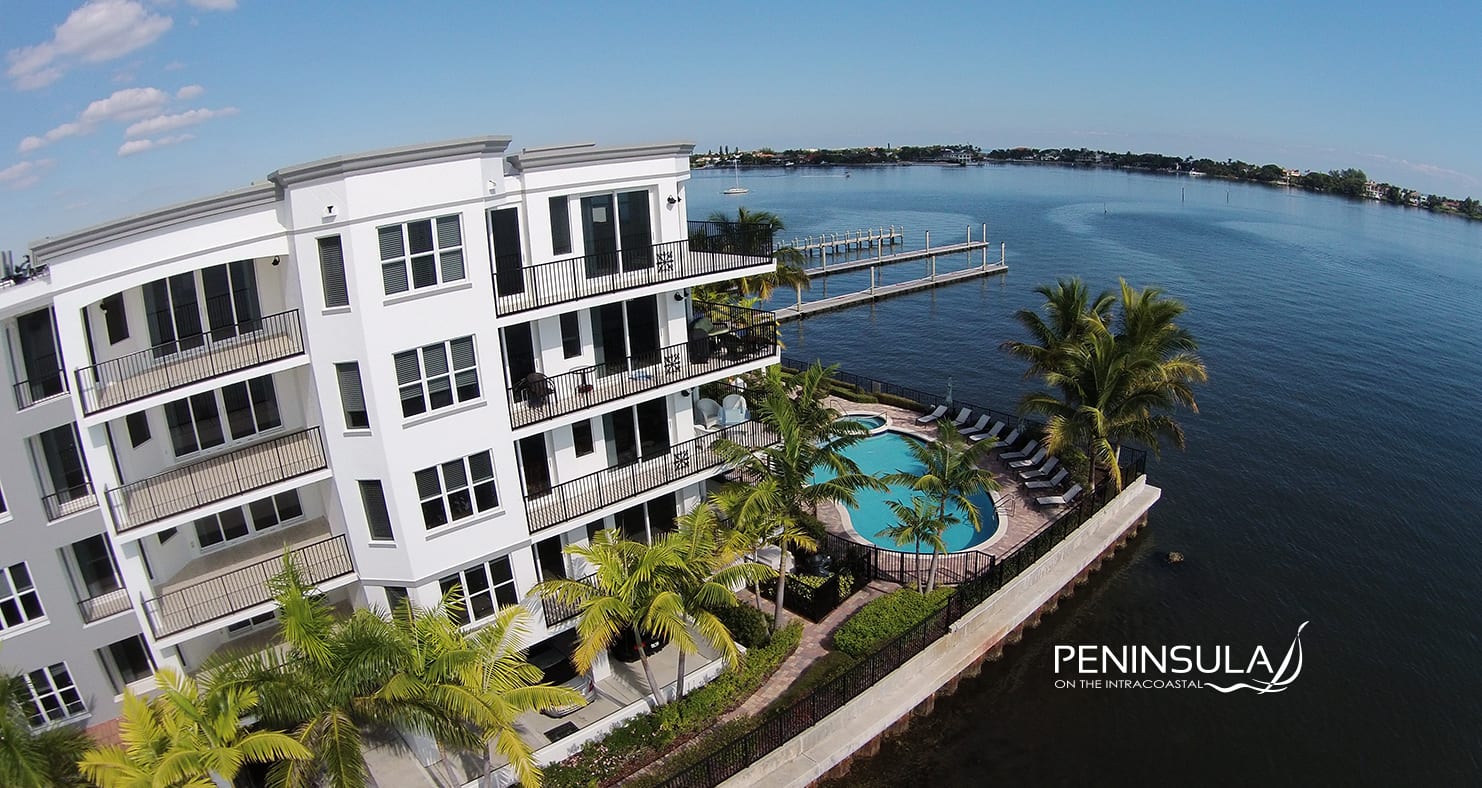 Baby Boomers
Many baby boomers dream of owning waterfront property to use as a vacation home or as a place to live full or part-time in retirement. Having a view of the water from your residence isn't the only thing that matters. A view is great, but enjoying a complete waterfront lifestyle is another story. Living on the Intracoastal as opposed to the Ocean offers residents a little more access to nearby towns, more privacy, and less maintenance. Let us tell you why to choose living on the Intracoastal over ocean side.
Related:  Peninsula on the Intracoastal
1. WATERFRONT ENTERTAINMENT & ACTIVITES
Peninsula on the Intracoastal in Boynton Beach provides its residents with a waterfront entertainment center complete with resort-style lagoon pool, barbecue grilles, outdoor billiards table, and a cyber lounge. The area is filled with chic furniture in a tropical setting, perfect for relaxing and taking in the night sky.
2. BOATING MADE EASY
The only thing better than overlooking the water, is getting out on the water. Choose a waterfront home with nearby marinas so you can enjoy South Florida to its fullest. A day dock at your condominium makes it convenient to pickup guests to cruise the Intracoastal, go sport fishing off shore, or pull up to your favorite waterfront restaurant for cocktails or dinner.
Related:  Divito Lending
3. WATERFRONT WORKOUT
Watching the television on the treadmill just doesn't cut it. Most buildings don't give up precious waterfront for their fitness center. State-of-the-art equipment for cardio and weight training comes with a panoramic waterfront view. You might find yourself staying in the gym even longer as you are mesmerized by the by the ever changing landscape of the waterfront.
BONUS: LUXURY WATERFRONT LOCATION
With ocean access via the Boynton Beach inlet located diagonally across the Intracoastal Waterway and a neighboring marina, you can enjoy Florida's famous boating lifestyle with east.  It's all about location and convenience while living at Peninsula on the Intracoastal. It offers you that, along with luxury waterfront living.
Life in South Florida just keeps getting better, and residents of Peninsula on the Intracoastal love every minute of it. Peninsula on the Intracoastal is South Florida's most desirable waterfront luxury destination.  Peninsula is a Baby Boomers perfect destination.