Residents voice opposition to Jack Nicklaus Bear's Club land swap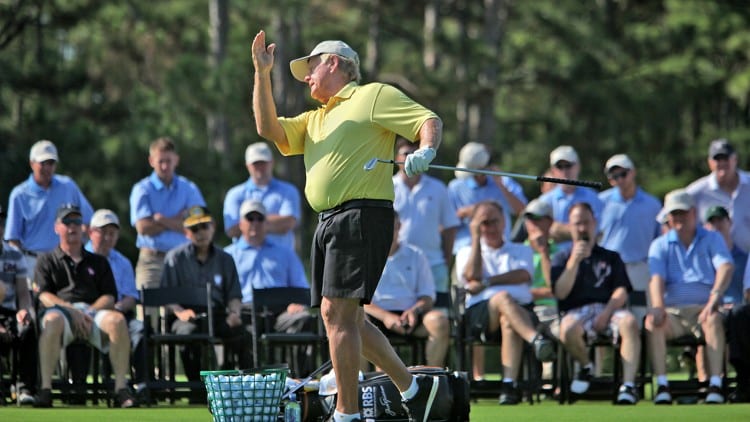 Jack Nicklaus private Bear's Club offer of money and a property swap for the right to build on protected land has sparked a flurry of emails to the Palm Beach County commissioners demanding they turn down the request.
Related:  Florida Golf: Top 75 Public Courses
. "As a Palm Beach County resident for 25 years, I am totally against this land SWAP/SALE/BRIBE deal…Please consider what makes this County so beautiful. I can tell you it's not the buildings."
Wrote Lisa Arscott: "Please vote NO!!!! Voting yes would be a terrible precedent to set and would clearly be your way of saying Protected lands are up for sale to the rich."
Mayor Melissa McKinlay received more than 60 emails about the topic Monday. All opposed the exchange proposal.
Residents have also started an online petition on Change.org called "NO to Jack Nicklaus Land Swap." It had more than 530 signatures by Monday afternoon.
OTHER STORIES:  $180M senior living community planned next to Mall at Wellington Green
The Bear's Club in Jupiter, north of Donald Ross Road, wants to develop about 15 acres of property it owns, but is restricted by a conservation easement. The club is asking the county commission to unlock the land, which is habitat for species such as the threatened gopher tortoise.
The community of single-family homes, a golf course and clubhouse hasn't said what it would develop on the 15 acres. But the land is zoned for residential, said Garret Watson, a senior planner with Jupiter's planning and zoning department.
Commissioners are expected to vote on the deal Tuesday. The meeting begins at 9:30 a.m. and is in commission chambers at 301 N. Olive Ave. in West Palm Beach.
Related:  Free Mortgage Consultation today!
The protected land has 165 species of plants and 22 species of animals that have been documented on the site.  This was according to an assessment done by the county's Environmental Resources Management department.
Bear's Club hired former County Commissioner Karen Marcus to lobby the commissioners. She represented northern Palm Beach County when she was in office from 1984 to 2012. Commissioner Hal Valeche, who replaced Marcus on the dais, said he is supporting the request because of Marcus.
Jack Nicklaus